Hardware Options
The following hardware has been tested and certified to work with the Parcel Shipping System. PSS can accommodate many other manufactures products. If you own hardware that is not listed below and would like to know if it will work with PSS please ask.
PSS-300 Scale Set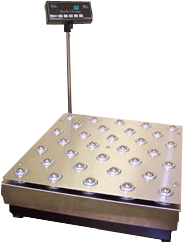 The PSS-300 multi-purpose NTEP approved bench scale is designed for use in today's rugged industrial applications. The PSS-300 is constructed utilizing a heavy-duty carbon steel understructure allowing for maximum overload protection, a sealed aluminum load cell, and a heavy gauge stainless steel weigh pan. Each PSS-300 includes six feet of cable from the base to the indicator. An 18" or 30" stainless steel column is available as an option as well as a ball top. Also available with USB connection.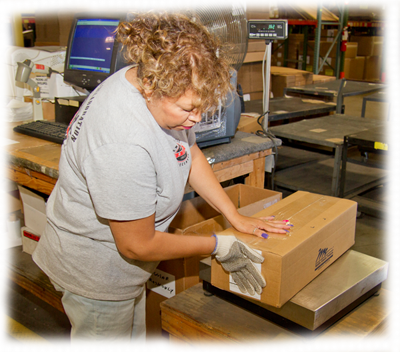 PSS-150 Scale set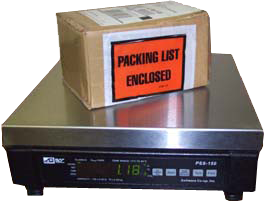 The PSS-150 Digital Bench Scale is an NTEP approved legal for trade, compact scale. 150 lbs with self-contained LED display and keyboard. The scale features a removable stainless steel platform and adjustable feet for leveling. The PSS-150 uses full duplex RS-232 serial port format to interface with personal computers. Also available with USB connection.
5,000 & 10,000 lb. Pallet Scales

5,000 and 10,000 pound pallet scales are available for your LTL pallet shipments. These scales will automatically return the pallet weight to PSS. Durable platform design withstands forklift traffic. 200% overload capacity, 100% end-load capacity. Sum capacity pf load cells is twice scale capacity. Easy to install. Levels with lugs (no shimming). Easy to relocate. Install above of below ground. Shown above with optional fork lift ramps.
Zebra GK-420t Desktop Label Printer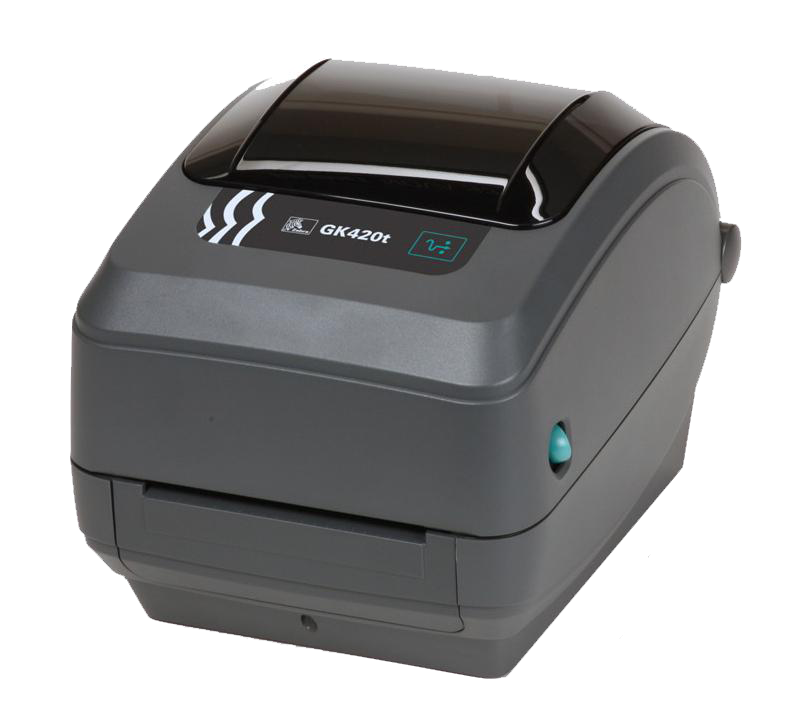 These sleek and compact desktop label printers fit just about any space, budget, or application. Streamline your processes today with these thermal label printers. The printer's body has been designed to accommodate label or tag stock rolls up to 5 inches in diameter. PSS drivers are included with the printer.
Standard Features
Print speed: up to 5" (127 mm) per second
Print method: direct thermal/thermal transfer

EPL (Eltron) and ZPL (Zebra) programming languages standard
Printer Specifications
Resolution: 203 dpi (8 dots/mm)
Memory: Standard: 8 MB SDRAM (3 MB available to end user); 4 MB Flash (1.5 MB available to end user)
Print width: 4.09" (104 mm)
Print length: 39" (991 mm)
Print speed: 5" (127 mm)/sec
Media sensors: Reflective, Transmissive
Zebra ZT410 Industrial Label Printer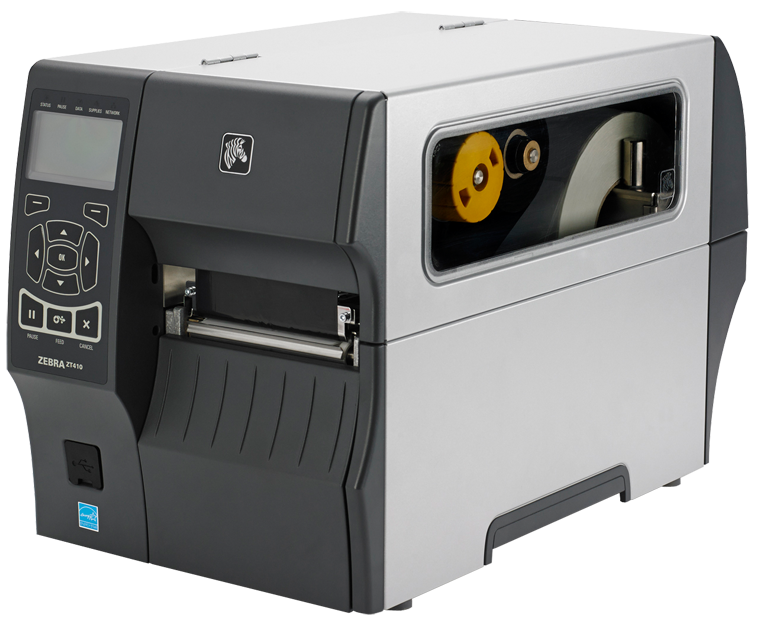 Standard Features
Print Methods - Thermal transfer and direct thermal printing
Resolution: 203 dpi/8 dots per mm
Construction: Metal frame and Bi-fold metal media cover with enlarged clear viewing window
Side-loading supplies path for simplified media and ribbon loading
Element Energy Equalizer™ (E3™) for superior print quality
Communication - USB 2.0, RS-232 Serial, 10/100 Ethernet
Back-lit, multiline graphic LCD display with intuitive menu and easy-to-use keypad for quick operation
Bi-colored status LEDs for quick printer status
Printer Specifications
Resolution:
• 203 dpi/8 dots per mm

Memory:
• 256 MB RAM memory (4 MB User Available)
• 512 MB Flash memory (64 MB User Available)

Maximum Print Width: 4.09"/104 mm

Maximum Print Speed: 14 ips/356 mm per second

Media Sensors: Dual media sensors - transmissive and reflective
Datamax E-4205A Mark III Desktop Label Printer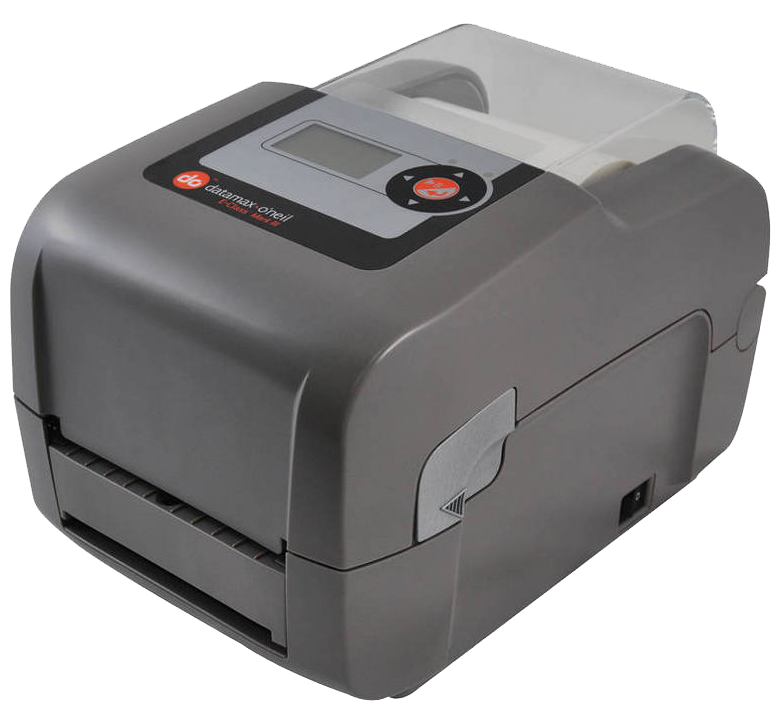 The E-Class Mark III is a family of compact desktop thermal printers that are designed for a wide variety of industries and applications that require a reliable and cost effective barcode printer. Datamax-O'Neil applied its industrial printer expertise to provide customers with an entry level printer that has the features and reliability normally found in more expensive printers. The E-Class Mark III is affordable to own, easy to use and economical to operate.

The E-Class Mark III thermal barcode printer is easy to use with quick loading media and an interactive LCD screen. Users will also notice a substantial reduction in their daily operational costs thanks to the E-Class Mark III's larger media and ribbon roll capacity. The E-Class Mark III is one of the best values on the market. It is competitively priced with a proven design and reliable performance that will continue to operate long after other barcode printers have failed.
Specifications at-a-glance
Direct thermal, thermal transfer (optional)
Available in four distinct models: Basic, Advanced, Professional, Professional+
4.25" (108 mm) @ 203dpi (8 dots/mm); 4.16"(106 mm)
Media Core: 1" or 1.5"
Memory: 64MB Flash / 32 MB DRAM
6 ips [152 mm/s] maximum print speed
203 dpi [8 dots/mm]
Basic: Serial RS232, USB 2.0
Advanced: Serial RS232, USB 2.0, Parallel bi-directional, 10/100 BaseT Ethernet
Professional and Professional+: Serial RS232, USB 2.0, Parallel bi-directional, 10/100 BaseT Ethernet
Datamax I-Class I-4212e Mark II Industrial Label Printer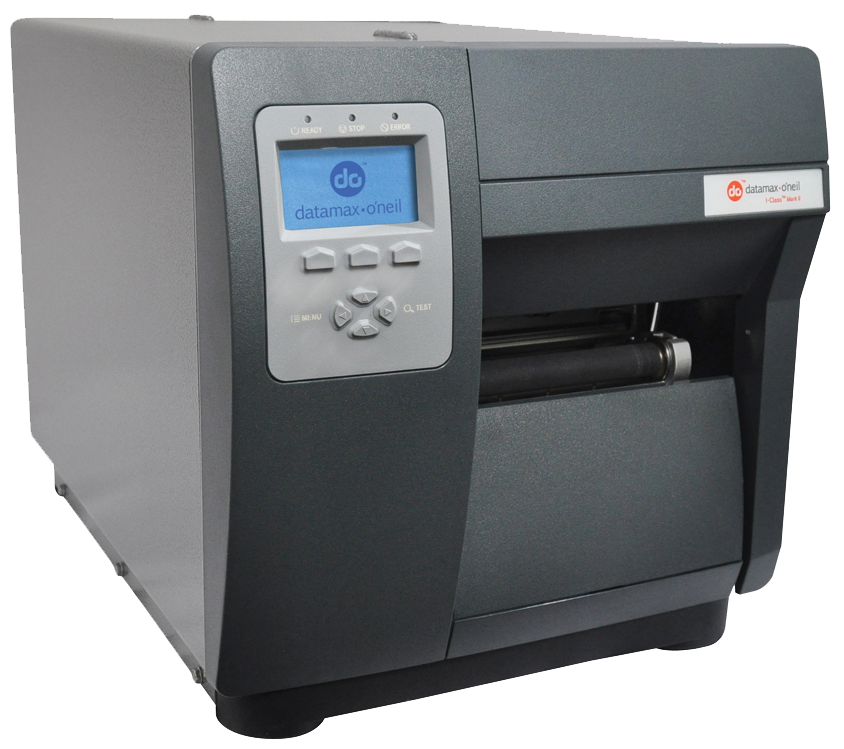 Datamax-O'Neil's I-Class revolutionized the barcode printer industry with its award winning modular design, field installable options and rugged reliability. For the past several years, resellers have named the I-Class the "best channel product" in some of the industry's largest third-party surveys. Now the bar has been raised even higher, with the redesigned I-Class Mark II.

Offering the fastest processor, largest memory and widest selection of communication ports available in a mid-range printer, the I-Class Mark II provides lower operating costs and flawless print quality. For applications as diverse as shipping and receiving, product identification, pharmacy labeling and asset tracking, the I-Class Mark II will maintain its reputation for providing outstanding for performance, reliability and value.
Specifications at-a-glance:
Direct thermal, thermal transfer (optional)
4.16" [105.7 mm] maximum print width
Media Core: 1.5" or 3.0"
203 dpi [8 dots/mm]
12 ips [304 mm/s] maximum print speed
Memory: 64MB Flash / 32 MB DRAM
Serial, Parallel, USB (optional Ethernet)
Printek FormsPro 4603 Tri-Trak Forms Printer w/ stand

With the FormsPro Series, you'll print with greater legibility and unsurpassed reliability.
The FormsPro 4600 Series features:
A draft speed up to 530 cps, which prints a typical 1,000-character document in less than five seconds. That's over 700 documents per hour!
Auto-switching power supply—can work domestically and internationally, and it weighs less!
FP4600 has single set of tractors while the FP4603 has a patented Tri-Trak system that allows for three different set of tractors to be loaded!
Superior legibility—even on 9-part forms. Auto-Gap feature adjusts the printhead according to form thickness.
Easy-load, tilt-up top to simplify loading, and straight-up paper path eliminates the problem of forms buckling and jamming.
A paper jam sensor to permit reliable, unattended operation.
Optical sensor prevents printhead from printing beyond the edges of the loaded form.
Ability to print 9-part forms. FormsPro printers have 30% higher impact force than other brands, making them the preferred choice for situations where thick forms and multi-part legibility are an issue. The increased readability helps to increase the accuracy and efficiency of your staff in accounting and operations.
Tri-Trak System
Certain Printek models (FormsPro 4603) have a patented Tri-Trak system. This is the only paper-feeding system on the market that allows three different continuous forms to be loaded into one printer. This feature saves a great deal of unproductive time spent loading and unloading forms and also saves space and computer ports.
HP LaserJet Enterprise P3015n Printer

Get fast, high-performance printing with advanced security features. Expand as your business needs change, using an open EIO slot, open memory slot, two internal accessory ports for connecting HP and partner solutions, and optional paper trays. Connectivity: 1 Hi-Speed USB 2.0; 1 Gigabit Ethernet 10/100/1000T network
Symbol LS4208 Bar Code Scanner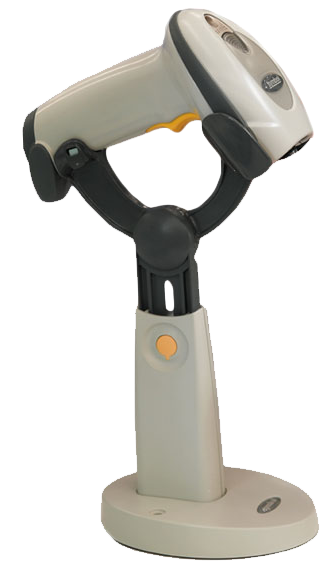 The Symbol LS4208 handheld laser scanner delivers exceptional performance in an accessible, intuitive package. Its single-circuit board design ensures sturdiness and an ergonomic shape maximizes user comfort. Continuous one-pass scanning, an innovative multi-line rastering scan pattern, a wide working range and superior motion tolerance make data capture easy, even for novices.

This scanner comes in two models: the LS4208-SR, which handles all 1D bar codes, and the LS4208-PR, which can also capture PDF417, microPDF and composite symbologies. Available in USB or Serial.
* Intellistand is sold separately
Symbol LS4278 Cordless Bar Code Scanner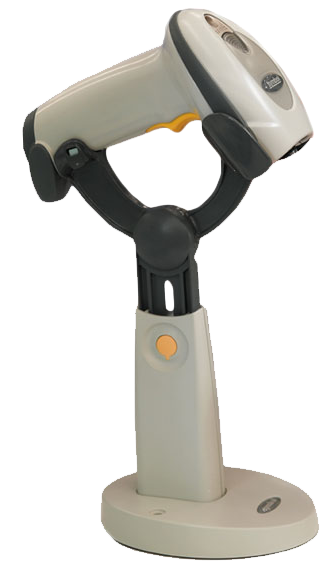 The innovative Symbol LS4278 Bluetooth®-enabled cordless bar code scanner delivers superior data capture anywhere in the workplace. Its multi-line rastering pattern eliminates the need for exact aim, enabling scanning within a 50-ft (15-m) radius and allowing operator extra room to move. This laser handheld device excels in retail, healthcare or light industrial environments, boosting productivity and profitability.
* Intellistand is sold separately